This patch adds two new models to PCem, my first two PCs from 1991 and 1995!
The first is the Hyundai Super-286TR, based on the Chips & Technologies SCAT chipset:
-Award 286 Bios, for Chips and Technologies Single-Chip AT (SCAT) chipset
-AMD 286 12 MHz
-1MB RAM
-VGA OAK OTI-037C 256KB
-PC Speaker Audio
-Floppy drives A: (1.2MB 5 1/4″) and B: (1.44MB 3 1/2″)
-Approx. 40MB HDD – don't know the model, I was 5 when it broke. Probably a Connor CP3000 or another with the same geometry (type 33 in the BIOS)
-From the chipset: 1x Serial, 1x LPT, 1x AT Keyboard
-System BIOS MD5: 19a0e6a13c3b8df827add273468ebe02
-VGA BIOS MD5: 0fd29240900f1fdc31aacf4c139b3457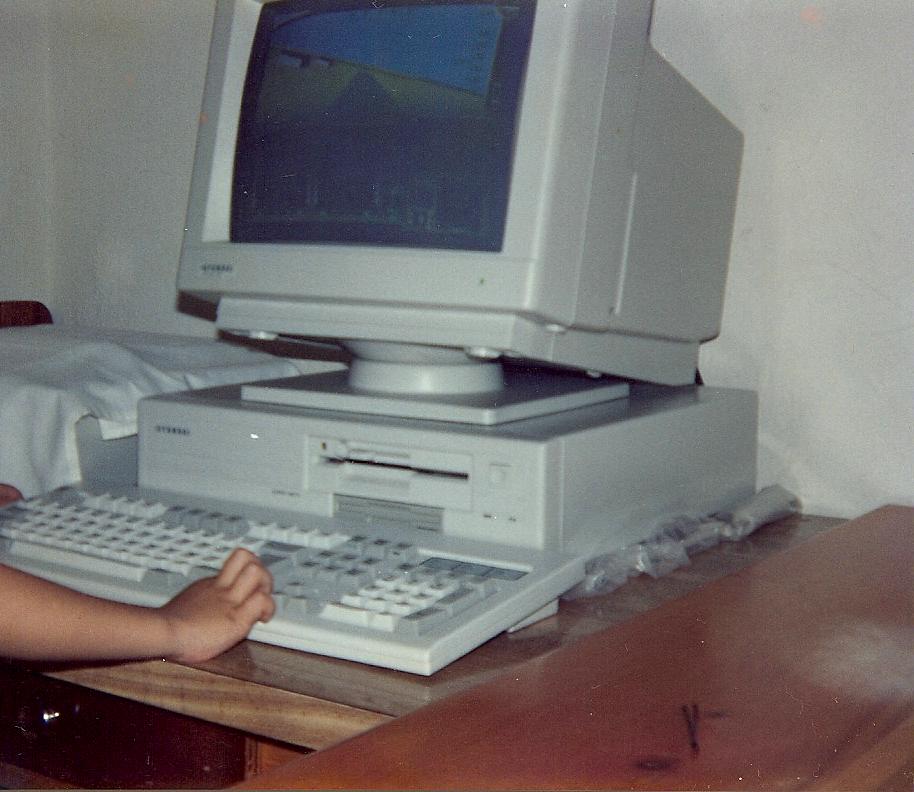 (That's my arm as a child in the picture!)
The second is the Itautec Infoway Multimídia, built around the Intel Zappa motherboard.
-Intel Zappa (Advanced/ZP, Triton chipset, 256KB cache)
-Pentium 75MHz Socket 5
-8MB RAM
-VGA Cirrus Logic CL-5434 1MB (Model: VI-720)
-Sound Aztech Sound Galaxy Pro 16 AB (FCC ID I38-MMSN824)
-Floppy drive A: 1.44MB 3 1/2″
-850MB HDD Western Digital Caviar E-IDE WDAC2850 10ms 64K 4500RPM 16.6MB/s (~810MB on base 2)
-CD-ROM 4x speed AZT 468-01I or AZT 468-02I
-From the NS PC87306 I/O chip: 2x serial, 1x LPT, 1x at keyboard
-14.400 modem (USRobotics I think! I don't have it anymore)
-System BIOS: Get from intel
-VGA BIOS MD5 is 7f2c1fd555c2b8cf4d67e2c4fc13767f for the first 32KB of the 64KB ROM, the upper 32KB is all 0xFF.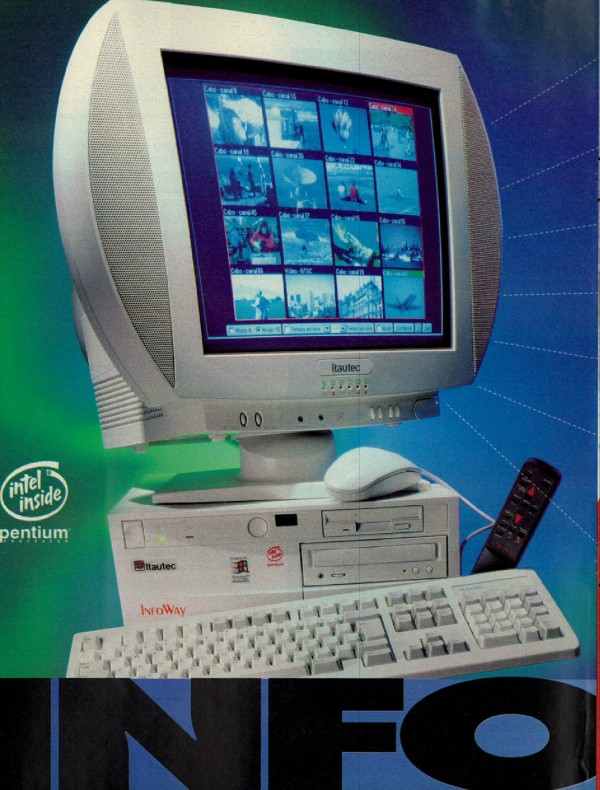 I've made a post here a few days ago telling the story of how PCem got so close to them that I decided to make patches for the little that was left: [url]http://eluancm.net/2020/02/15/emulating-my-old-computers/[/url]